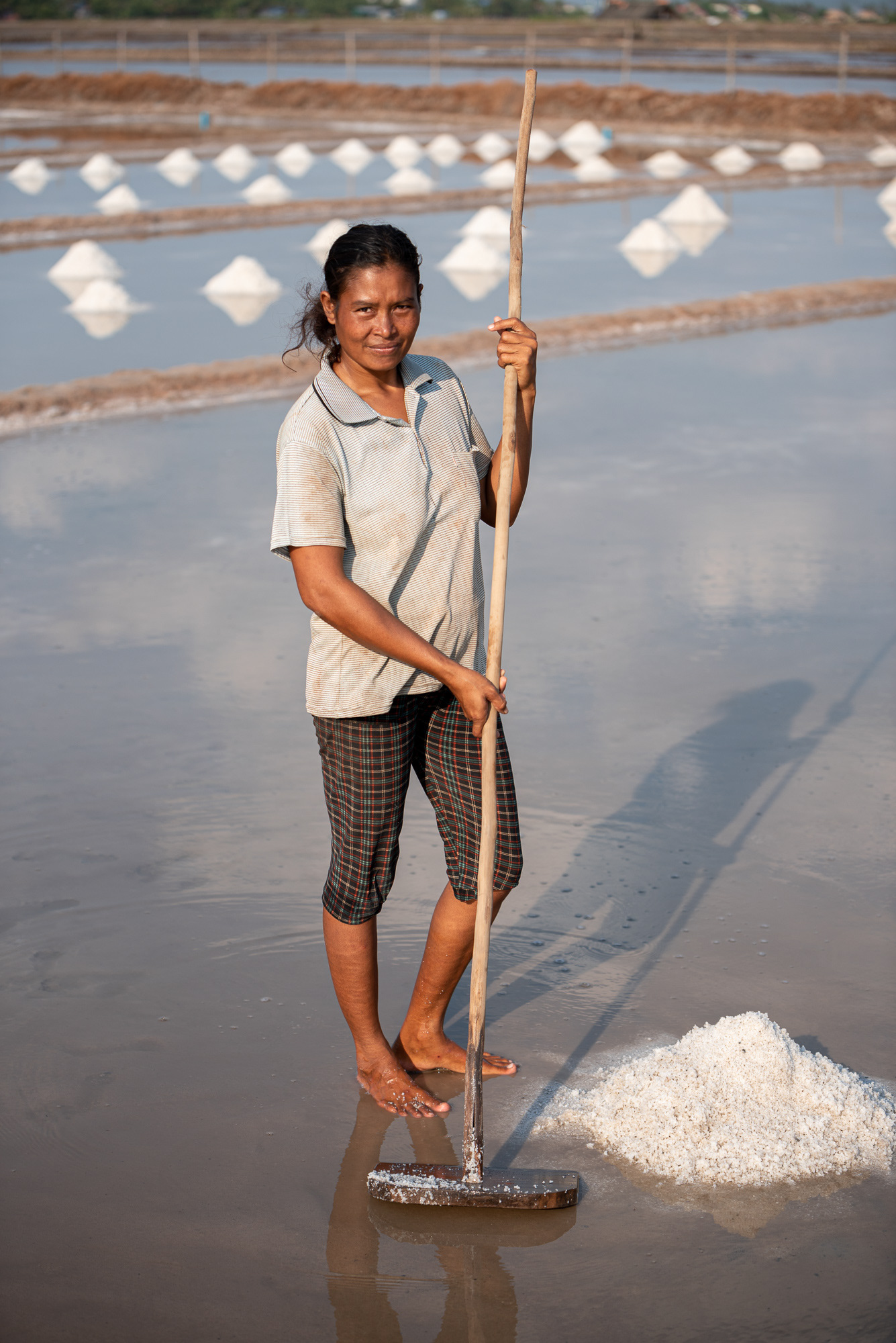 Kampot Province, in Cambodia, is renowned for its pepper, a culinary favorite for both local and foreign chefs in the region and part of practically every menu you find, whether it be food or drinks, and deservedly so. It's delicious.  
But just off the southern coast of the province, another important kitchen commodity is being farmed. The area is row upon row of rectangular plots, some with shallow pools of sea water and some bone dry. Barns of varied sizes line the roads, serving as storage for the mountains of salt farmed here.
Some of the farms are owned and worked by local families, or groups of families that live in the area, and everything here depends on the dry season staying relatively dry, as too much fresh water will ruin the crystallization process of the salt and they'll have to start over. It was early in the season, and it had been a wetter-than-normal start to the year but we still managed to find a few people pulling in baskets of the white gold.
One woman in particular - a mother of four - took interest in our snooping around and invited us over to try our hand at her work. I was there with my English friend, Simon, who was traveling before heading to Japan to teach. He'd already had a go at carrying the baskets the last time we'd been out this way - about four years prior - so, he was happy to let me do all the heavy lifting this time around. My shoulder hurt for a week afterward and I only took one turn!